Basic Grading Criteria:

First Setup/Onboarding: 2

Adding Favicon without needing to convert: 0

Guide/method for tracking analytics (visits): 2

Has Google analytics + Splitbee tracking.

Setup guide for custom domain: .5
Disclaimer - I've chatted extensively with the founder of this product, and dig the overall goals of this project. I feel strongly this is by far the most cost-effective product. However,
I didn't pull any punches.
I also signed up + requested support under a different email to ensure quality testing.
Solid + simple homepage.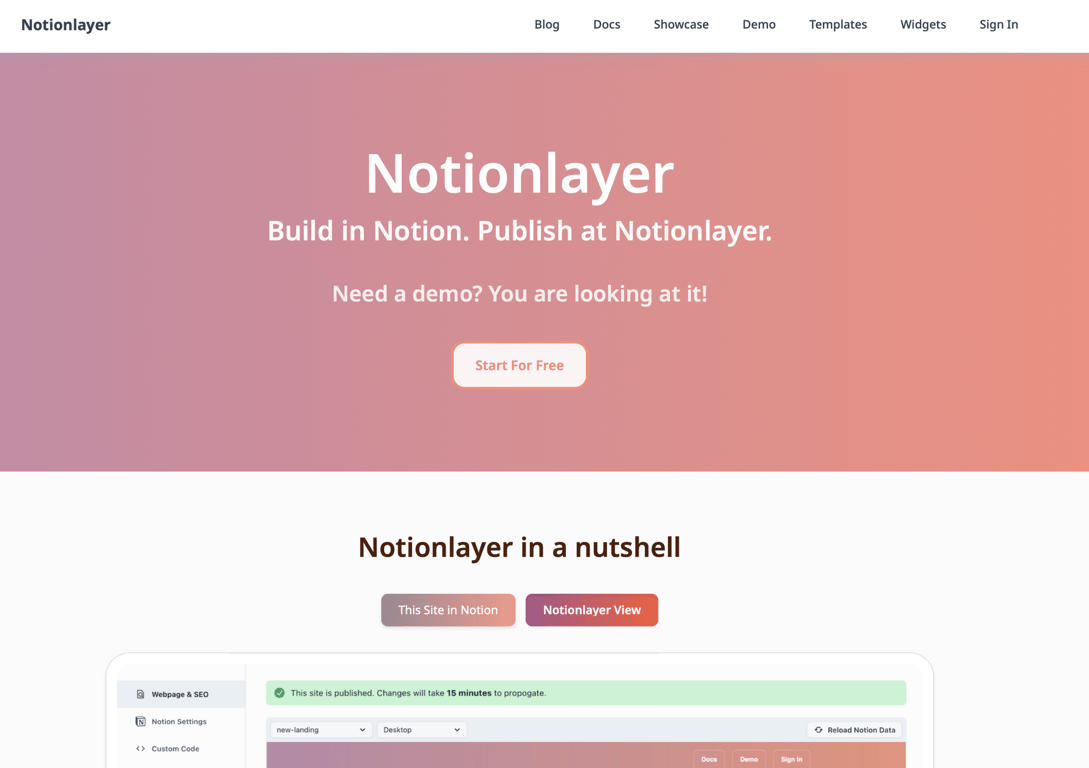 Follows my favourite design method - Show the before, show the after. Straight to the point.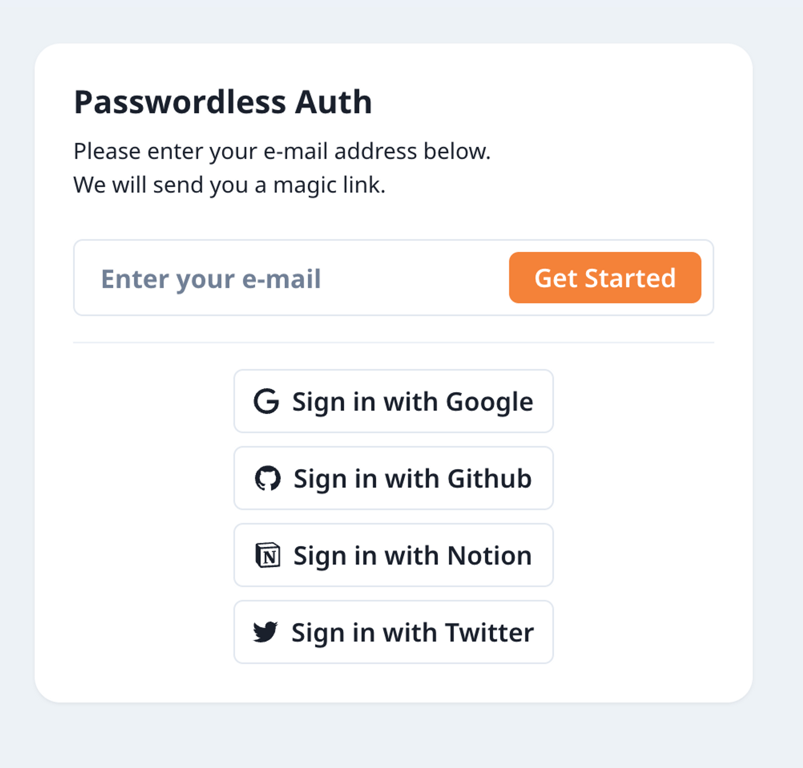 We start with a sign-in, bit of a deterrent.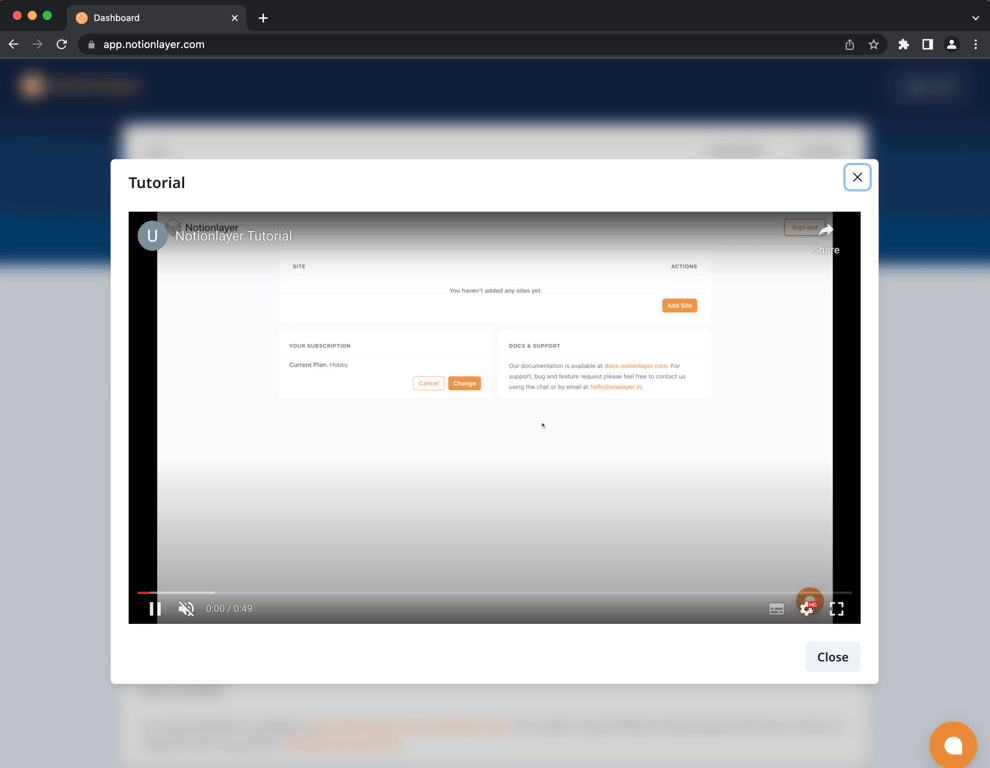 After using the magic link, this pops up on login. I think I would prefer this to be 1) a gif (it's 40 seconds long) and 2) embedded in the page rather than a popup.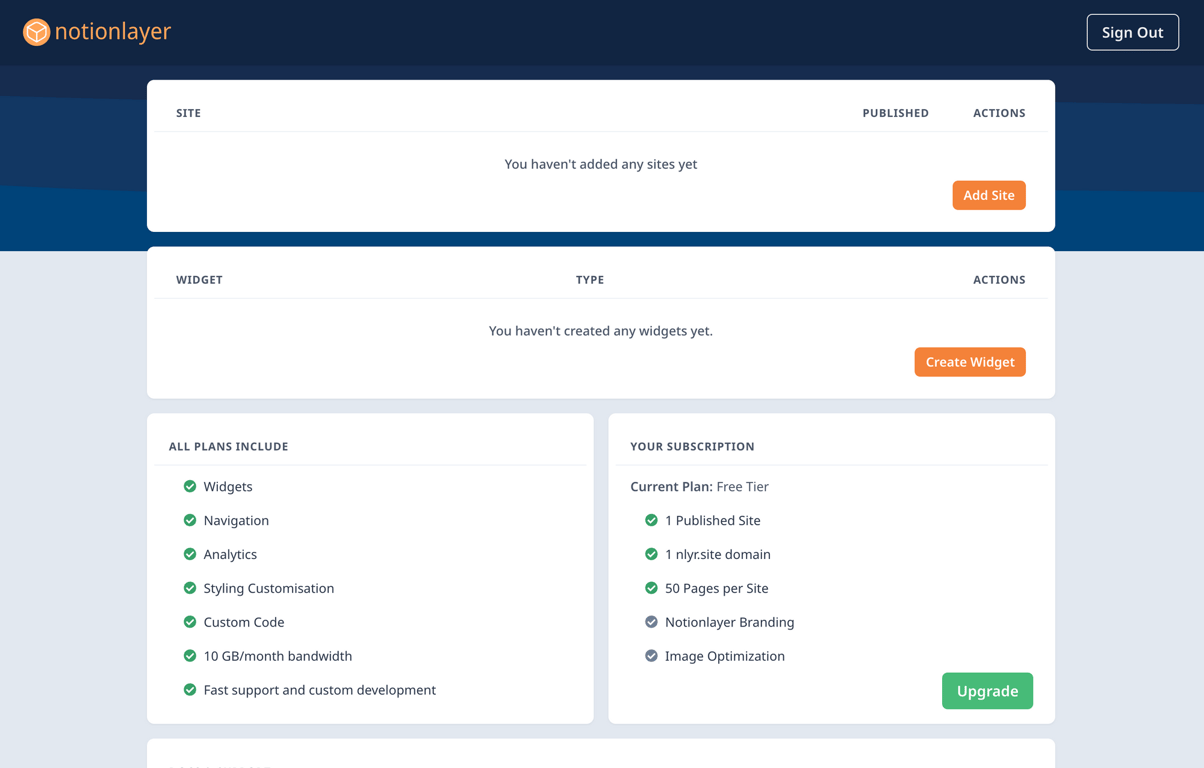 Solid landing page. Solid tables showing me what plan I'm on, and what benefits I get. Some are a bit vague, but I think that's ok here. I would love a mouseover text (or ℹ️ icon) on things like Widgets and Navigation. (What are those?)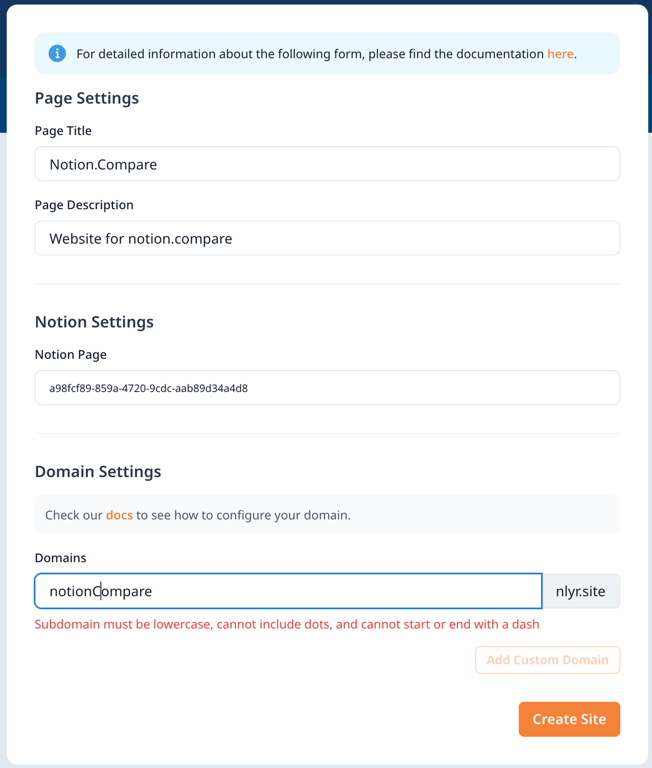 Time to add our site. This is a VERY small complaint, but I wish it just auto-lowercased my text rather than warning me about it.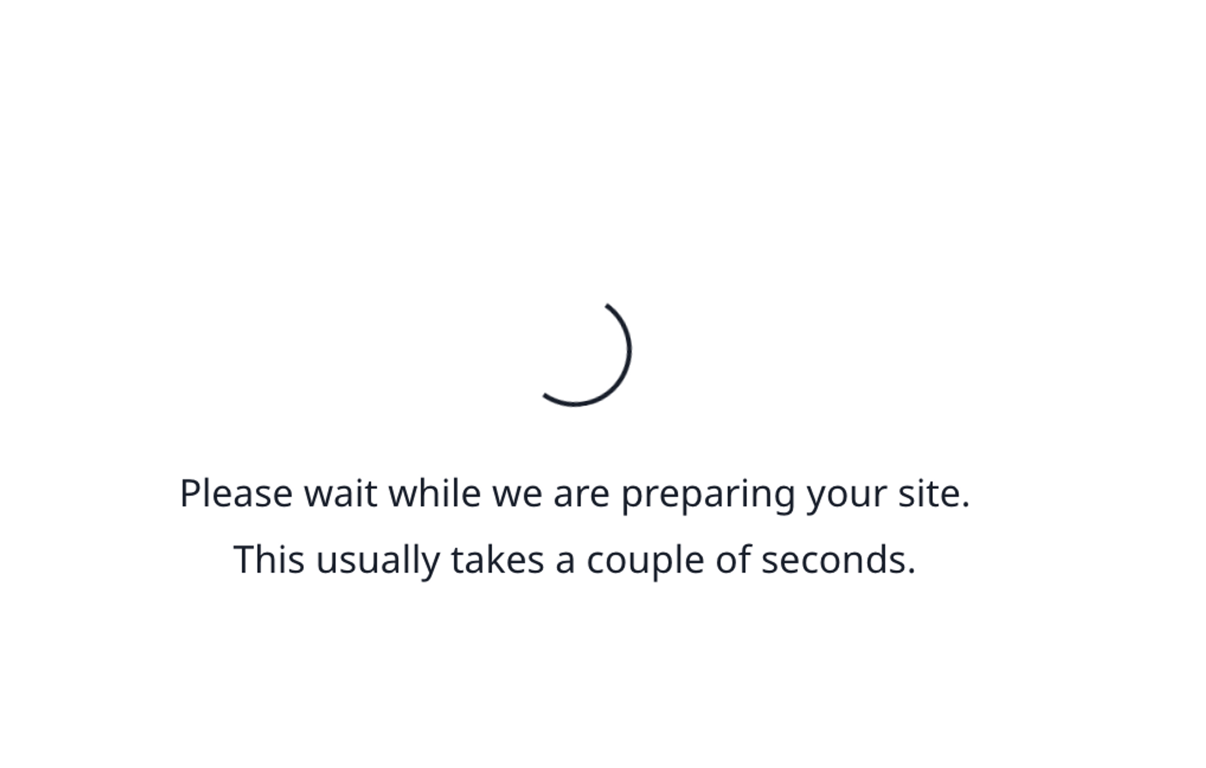 and…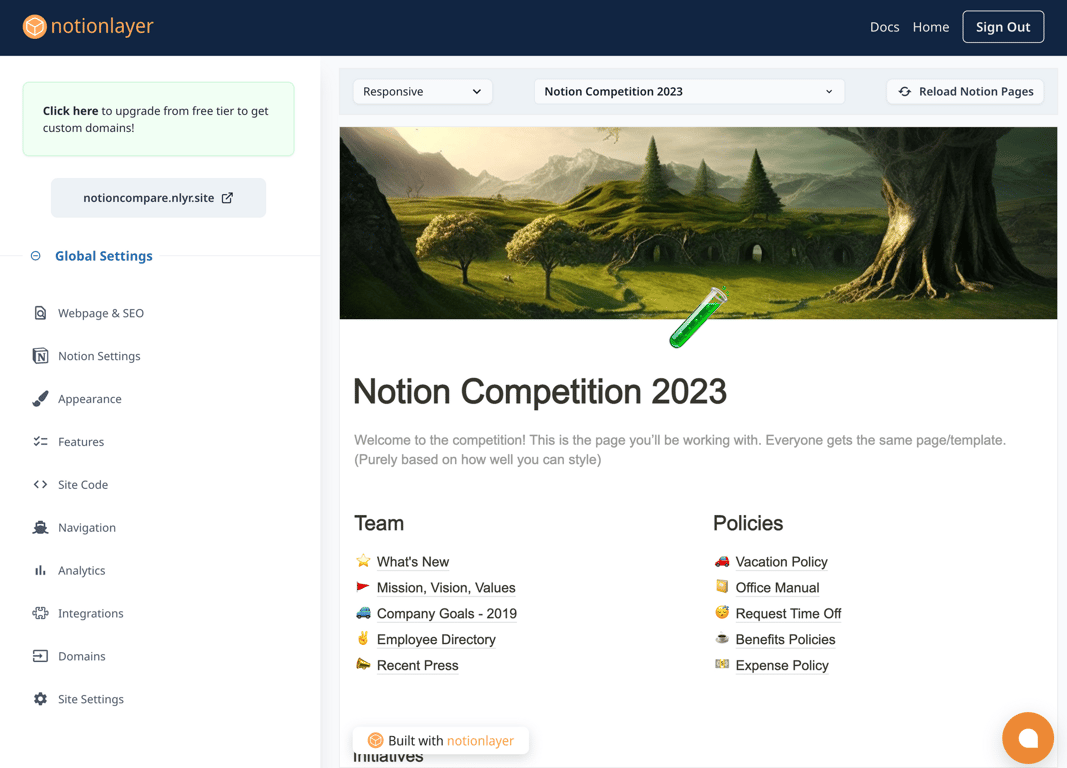 We're live!
Before we test, I will say - I like this left bar optionality.
However, at the time of testing, the Favicon upload function doesn't work, and it falls a bit flat with appearance (no dark mode/options, you can only change the font)…but, for $5 a month, this is by far the best in its tier. (And better than most $10 options.)
Onto the testing: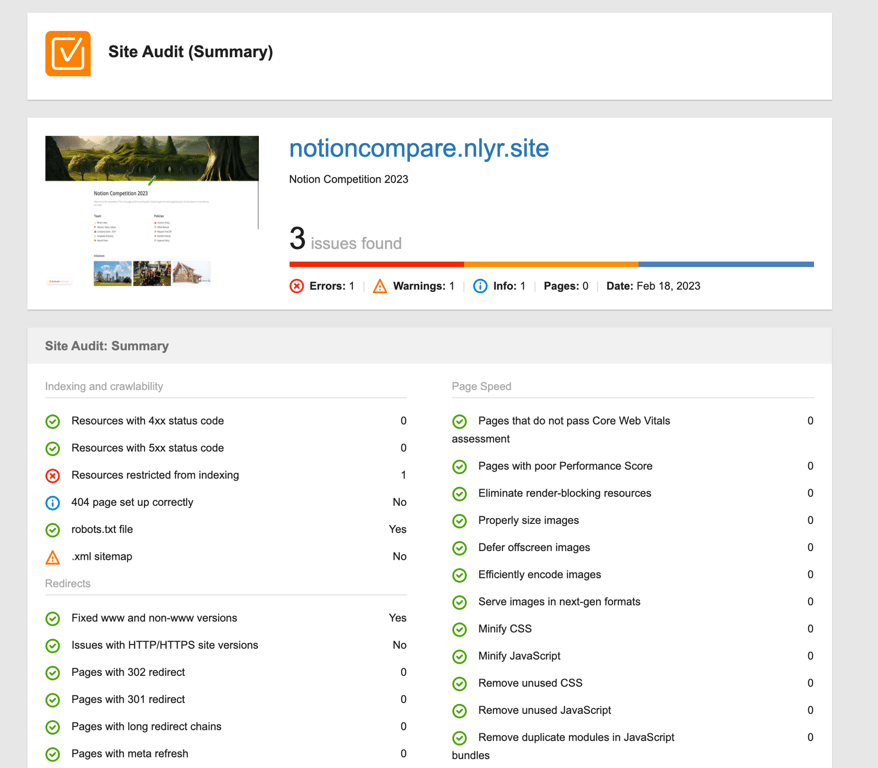 And speed: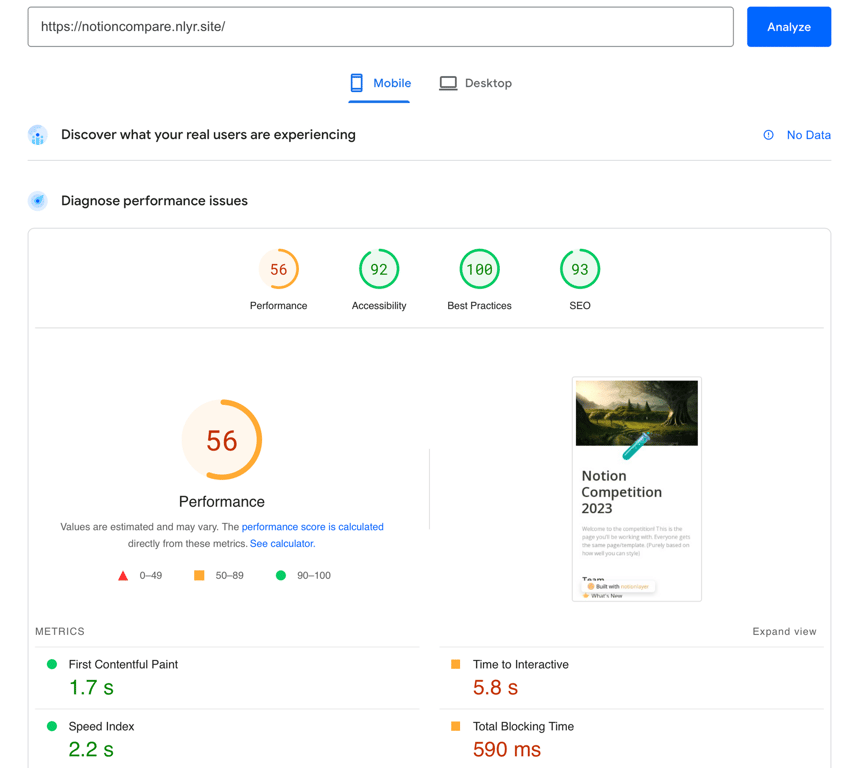 Pretty solid comparatively.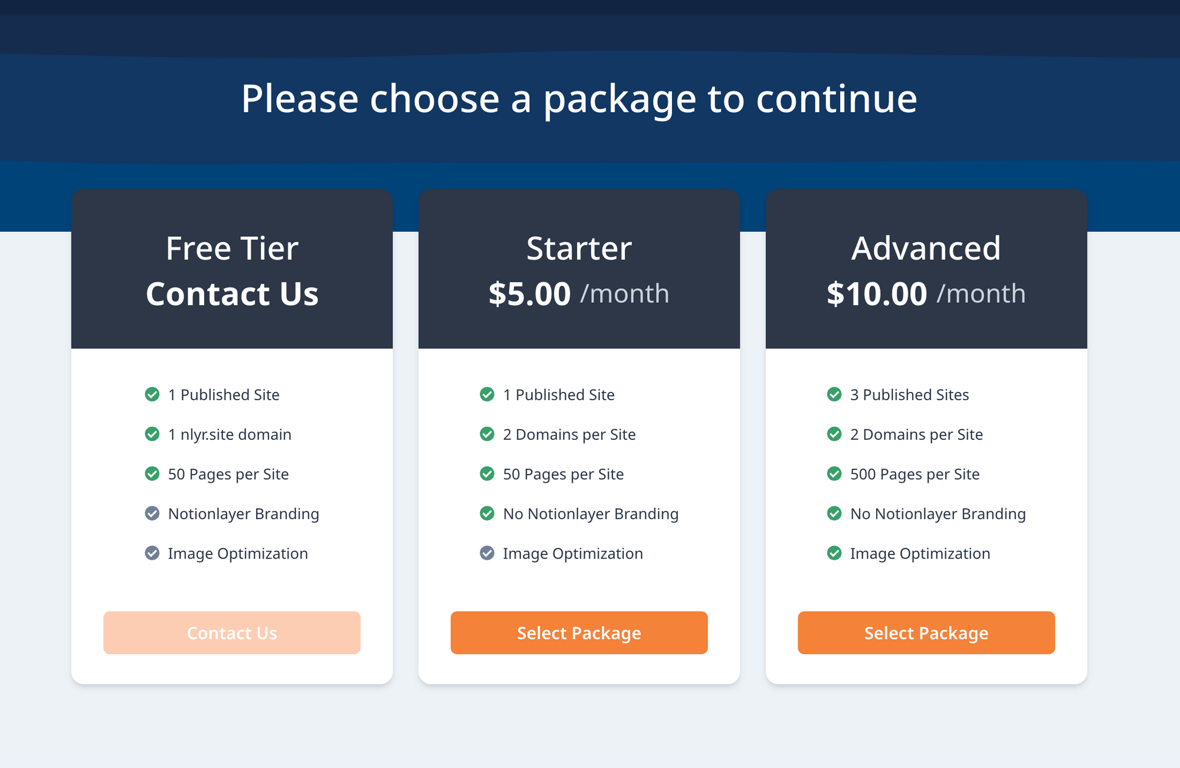 And finally, some pricing.
That's the review!
Ultimately, I think this is the best SaaS option in terms of price and setup. It's quick to use, requires minimal management, and costs only $5 for 1 site and 2 domains.
---
Want this review updated? Or want to contribute? Get in touch with me on Twitter: @
Bandos_1000
Disclaimer: The information provided on this website is for general informational purposes only and should not be construed as medical advice, legal advice, or professional advice of any kind. The website owner is not a medical professional, and the information provided on this website should not be used as a substitute for medical advice from a licensed healthcare provider.
Affiliate Disclaimer: Some of the links on this website are affiliate links, which means that the website owner may earn a commission if you click on the link and make a purchase. The website owner recommends products or services that he/she believes will be of value to the website users, and any commission earned helps to support the website creator or team.
Copyright Notice: The content on this website, including text, images, graphics, and other materials, may be protected by copyright laws unless otherwise noted. The website user may not reproduce, distribute, or modify any of the content on this website without the prior written consent of any applicable parties.
Fair Use: This website may contain copyrighted material that has not been specifically authorized by the copyright owner. This material is made available for the purposes of criticism, comment, news reporting, teaching, scholarship, or research, which are considered fair use under copyright law. The website owner believes that the use of any such copyrighted material on this website constitutes fair use as defined by the law.
Limitation of Liability: The website owner is not responsible for any actions taken based on the information provided on this website. The website user assumes full responsibility for any consequences resulting from the use of the website. In no event shall the website owner be liable for any damages arising from the use of this website or the information provided herein.
Indemnification: The website user agrees to indemnify and hold the website owner harmless from any and all claims, damages, expenses, and liabilities arising from the use of this website or the information provided herein.