Basic Grading Criteria (10 pt max)

First Setup/Onboarding: 1

Adding Favicon without needing to convert: 1

Guide/method for tracking analytics (visits): 0

I asked and "Not natively, you can however use google analytics or any other analytics platform and integrate it with our custom code options. We do plan on adding our own analytics in the future."
(Custom code is only available after payment.)

Setup guide for custom URL: 1

 
In my eyes, they are the original Notion theming team, and deserve tons of our support.
I'm reviewing this on the day of the launch of Super 3.0! Excited to see the changes. I stopped using this in 2021 due to some struggles with monthly costs. I'm excited to see what changes have been made.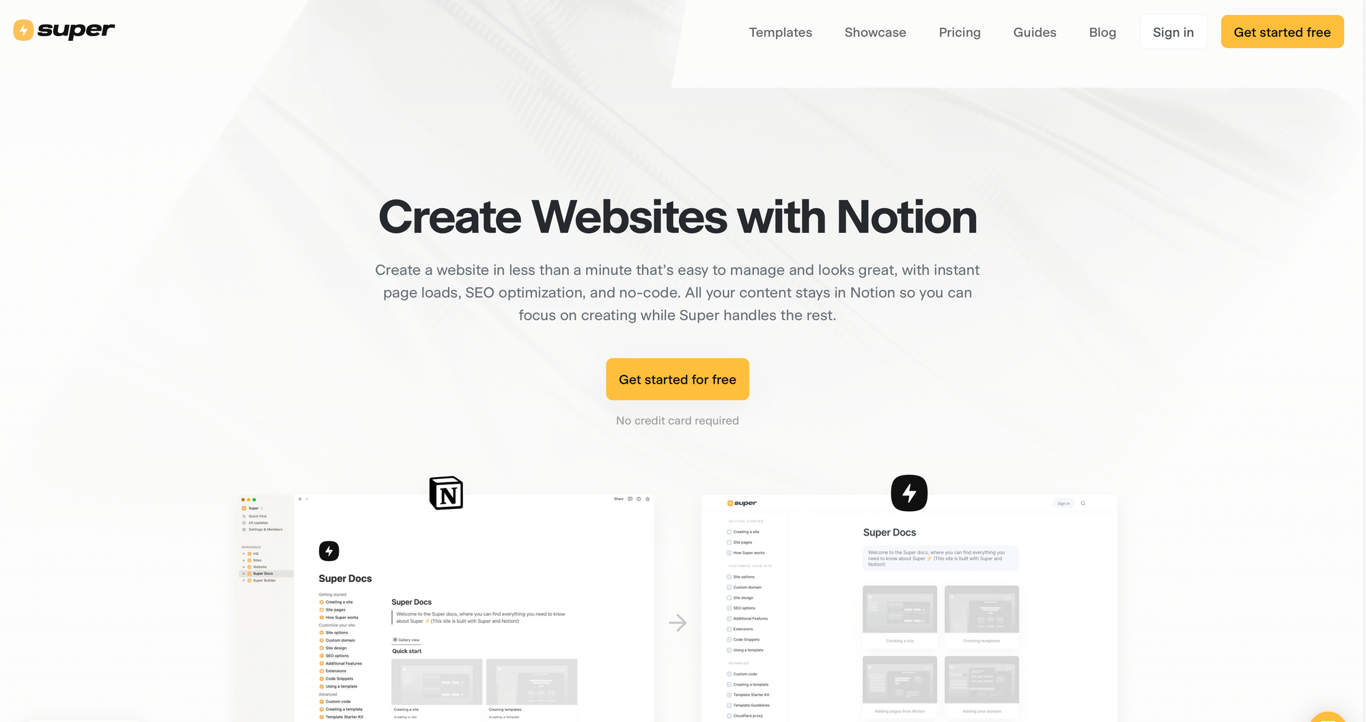 Starting off with the landing page - Personally, this is beat by
Simple.ink
for me, but still a pretty simple/solid page.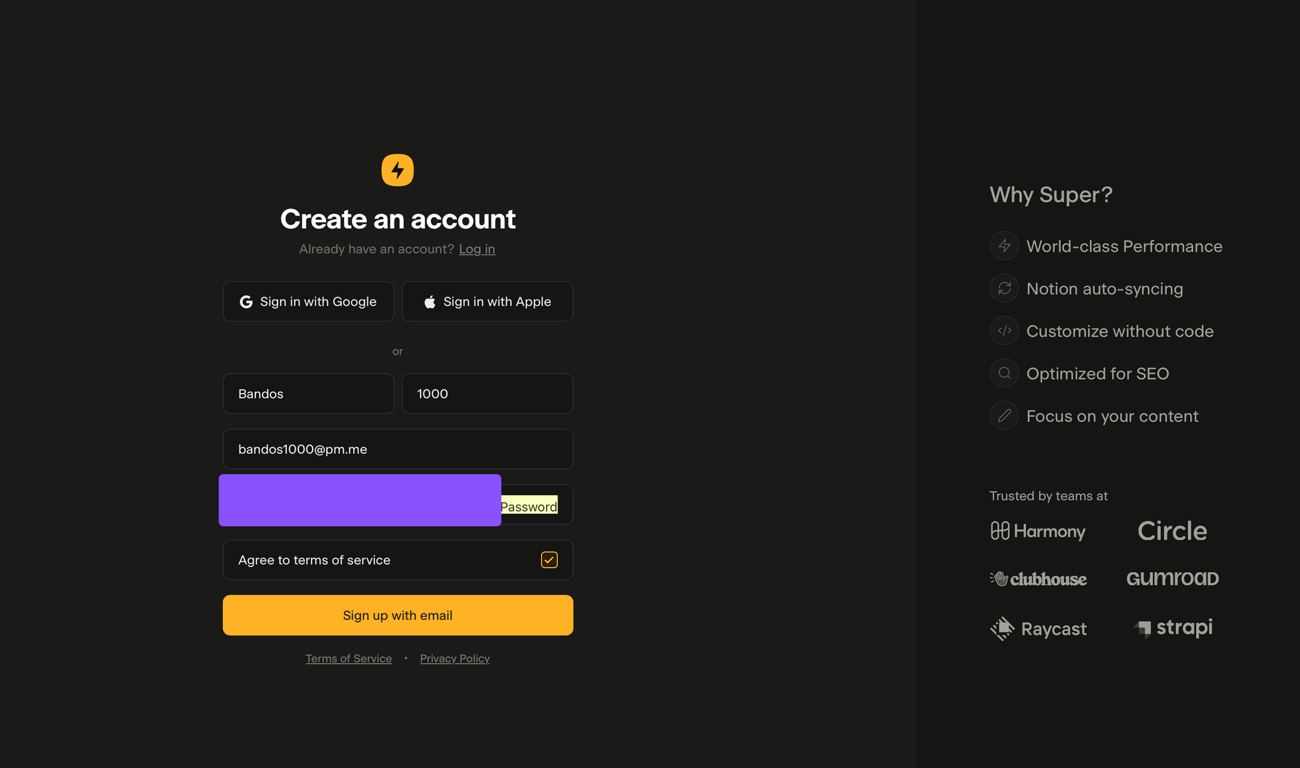 If you've read my other reviews, you know that pushing the user straight into an account setup flow is a small pet peeve of mine, but Super might be able to do this because of their reputation. They make a great choice to signal (social proof) on the right bottom of this screen.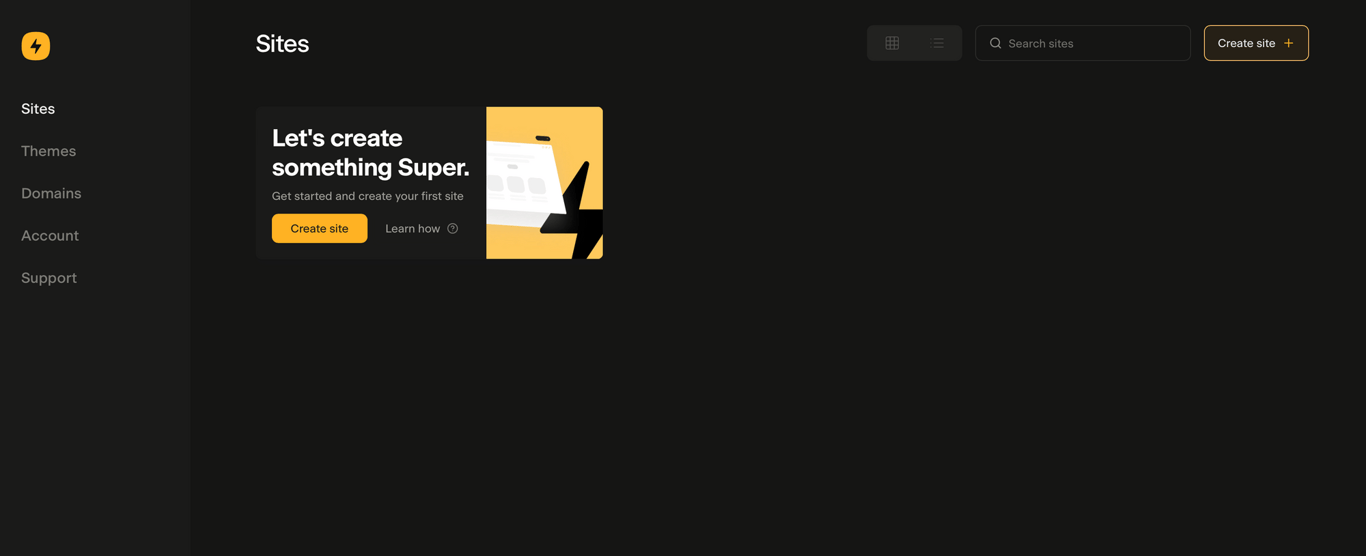 Interestingly here, it brings me to the dashboard. I have to click again to get to 'create' my site. I would prefer if it pops me straight into the first site creation since I just created my account.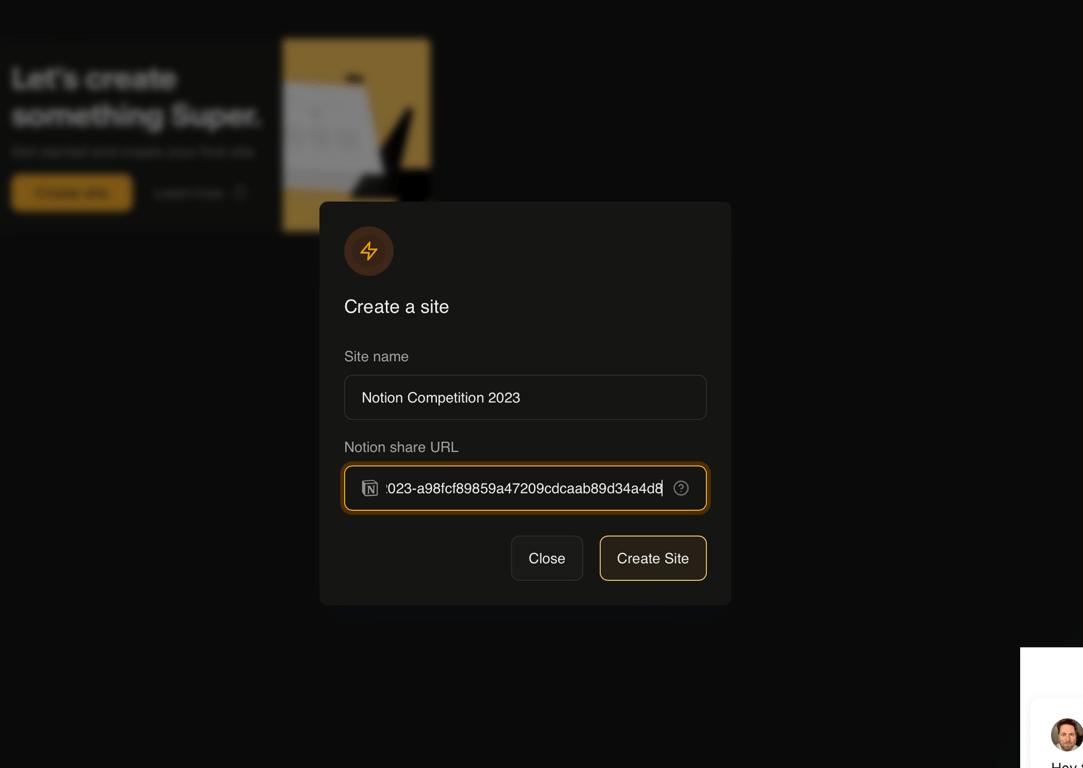 Site creation comes up as a modal with some nice background blurring. After pressing 'create' it took about 5 seconds to load.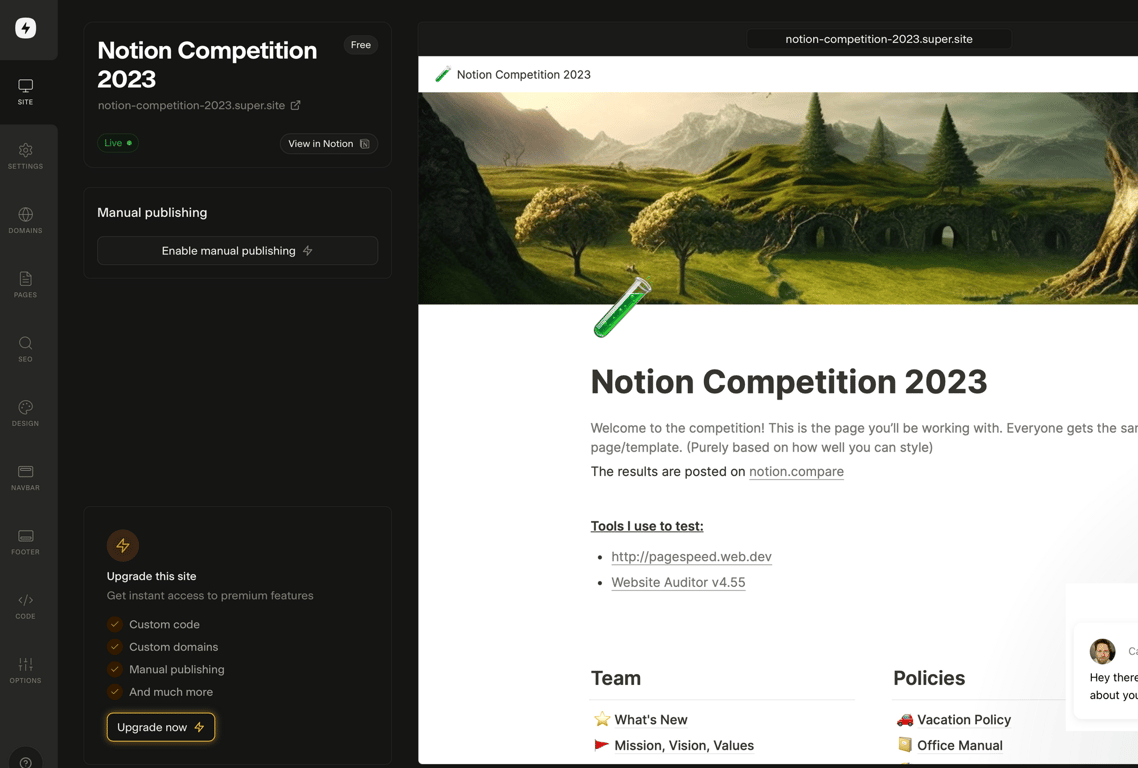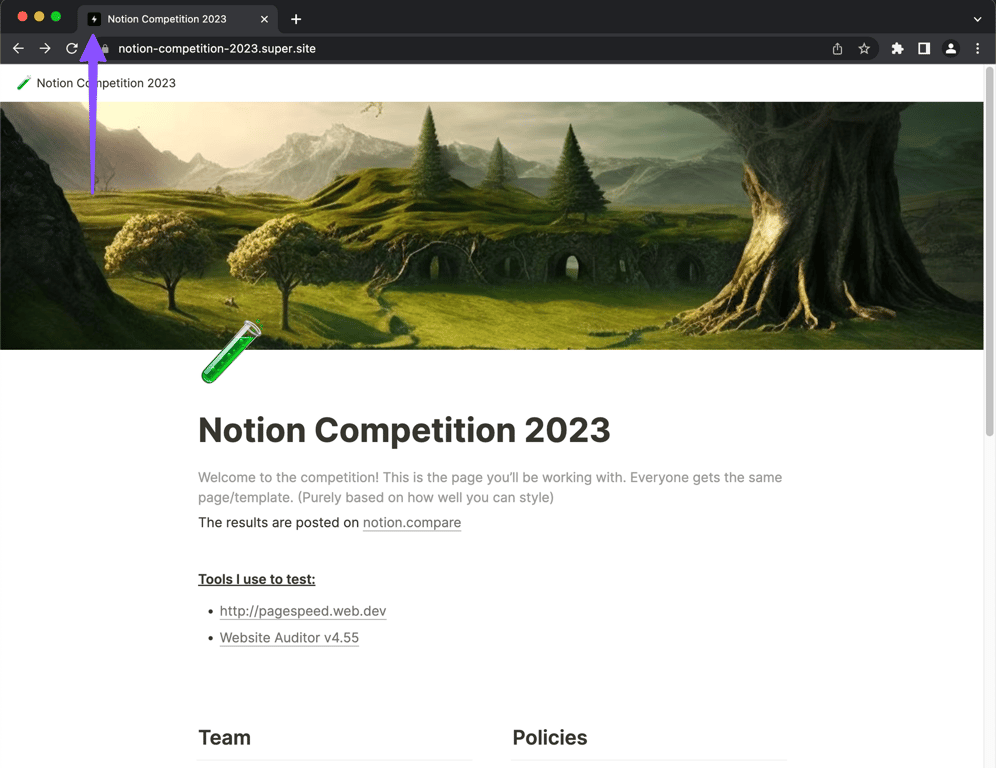 Clicking around, it functions well, but uses the Super Favicon. I would love if it grabbed page icons after seeing other tools take this approach.
On the dashboard, it really enjoy the design on the left, but there's a slight loading lag when clicking to different tabs. (Takes a second to 'fade' in.) I'm on a maxed M2 machine with fast WiFi, so not on my side.
(If you notice at the end…SEO indexing is paywalled at $12/month….🥶)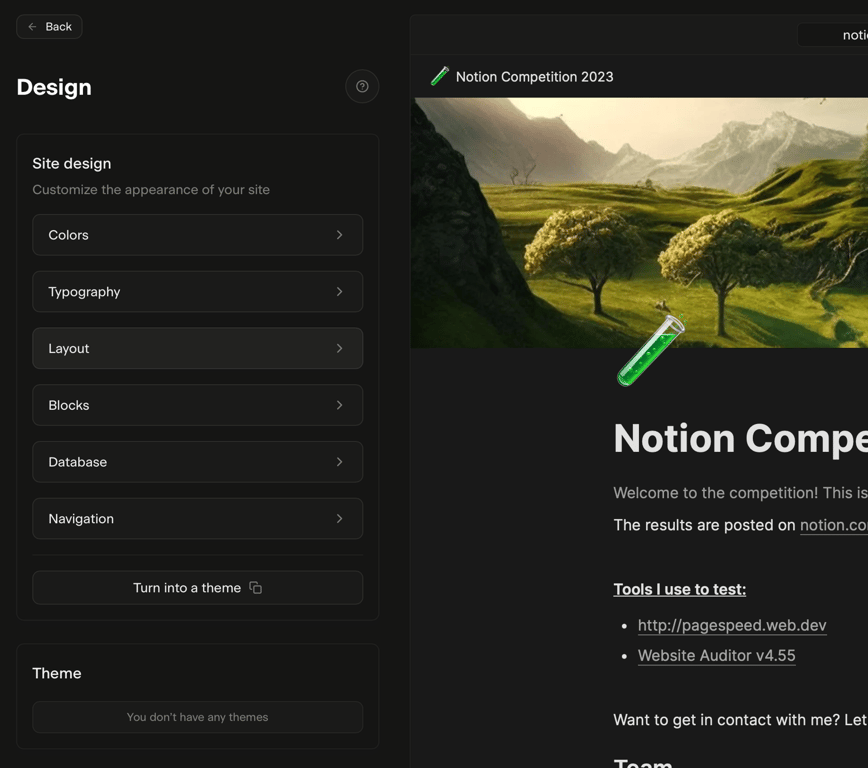 Before we head to the audits, there are some things on the sidebar that are confusing for me. One of the big bonuses I seem to associate with
Super.so
is a strong theming community.
In fact, in 2022, I purchased a gorgeous theme called
Cosmos
from
Josh
. He even replied to my emails, and helped a bit with setup.
I say all of this because I'm a bit confused of the direction of theming with Super. If you note in the screenshot above, 'You don't have any themes'…so let's head to the dashboard.

I really hope that community theming will continue on Super. It felt like a really powerful feature, but based on what I could find, it doesn't look promising.
I mean…just look how epic this looks:
—
I want to take a quick sidebar and do some feature analysis here. (You'll see why at the end of the review.)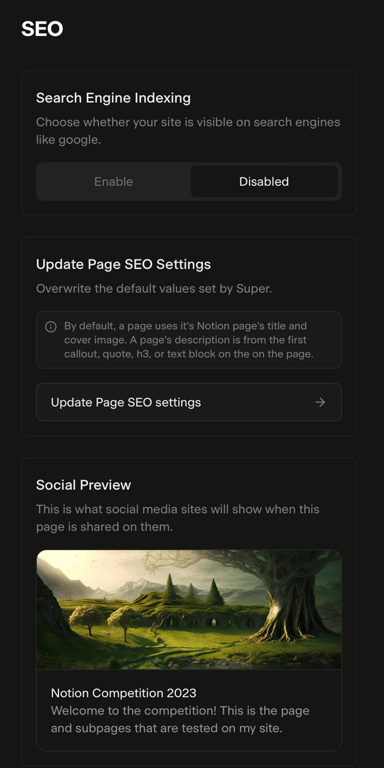 Despite my frustration at the paywall for SEO, this social preview is nice to see.
The ability to customize is REALLY impressive. Each item under site design has sliders and plenty of room for customization. My only small note on this is that I struggled to see the slider when in dark mode. I didn't even realize it was a slider.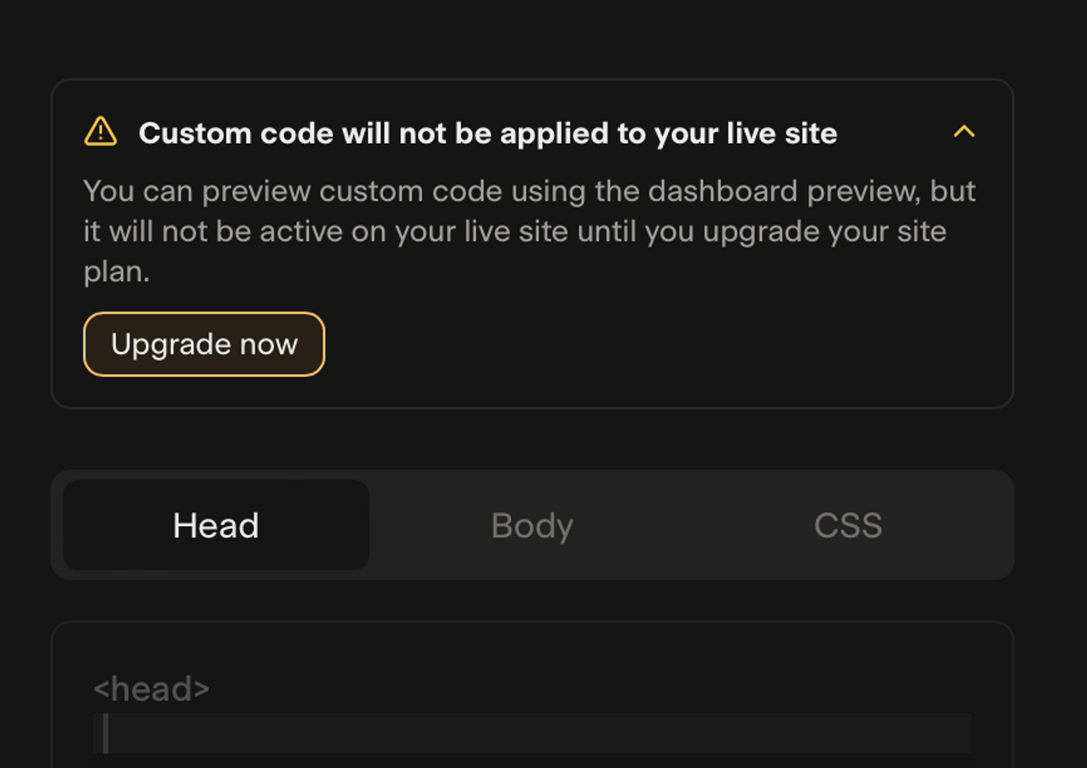 Last 2 - Under Options: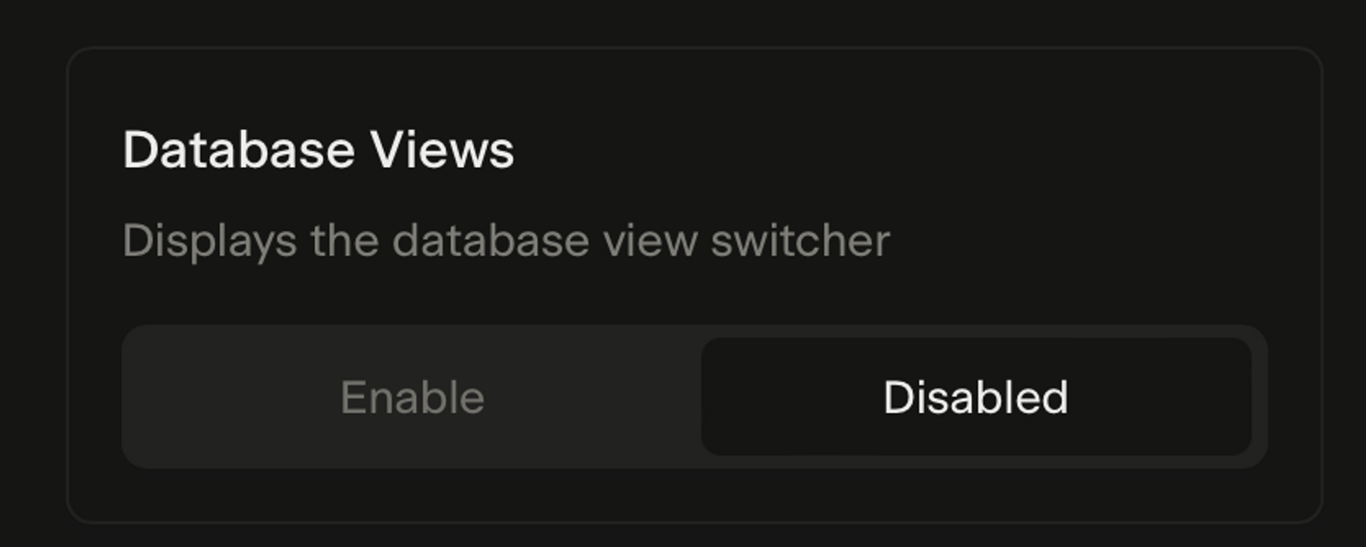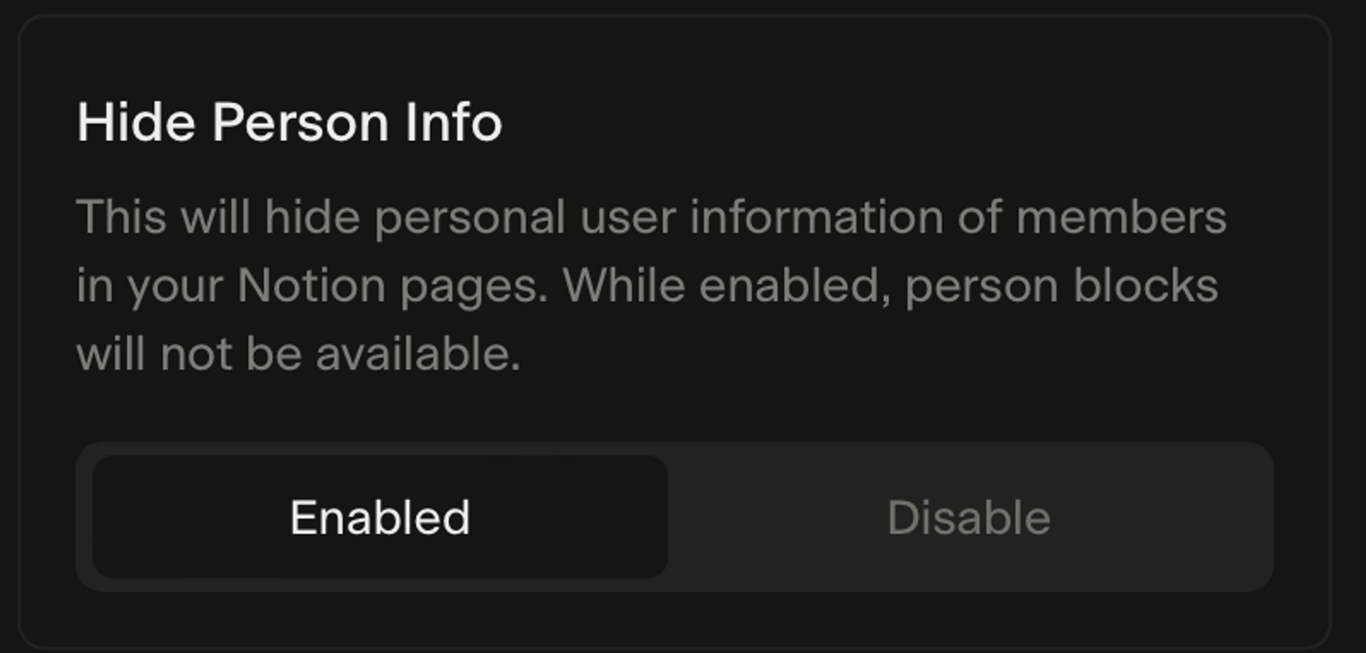 Some unique options I hadn't seen before. I appreciate the addition of these, it doesn't seem easy to implement. Big kudos to the dev team! 🔥
On features - these were all I found. I found myself looking for a bit of 'extra delight' in the mindset of Replit.
---
Anyway…onto the audit: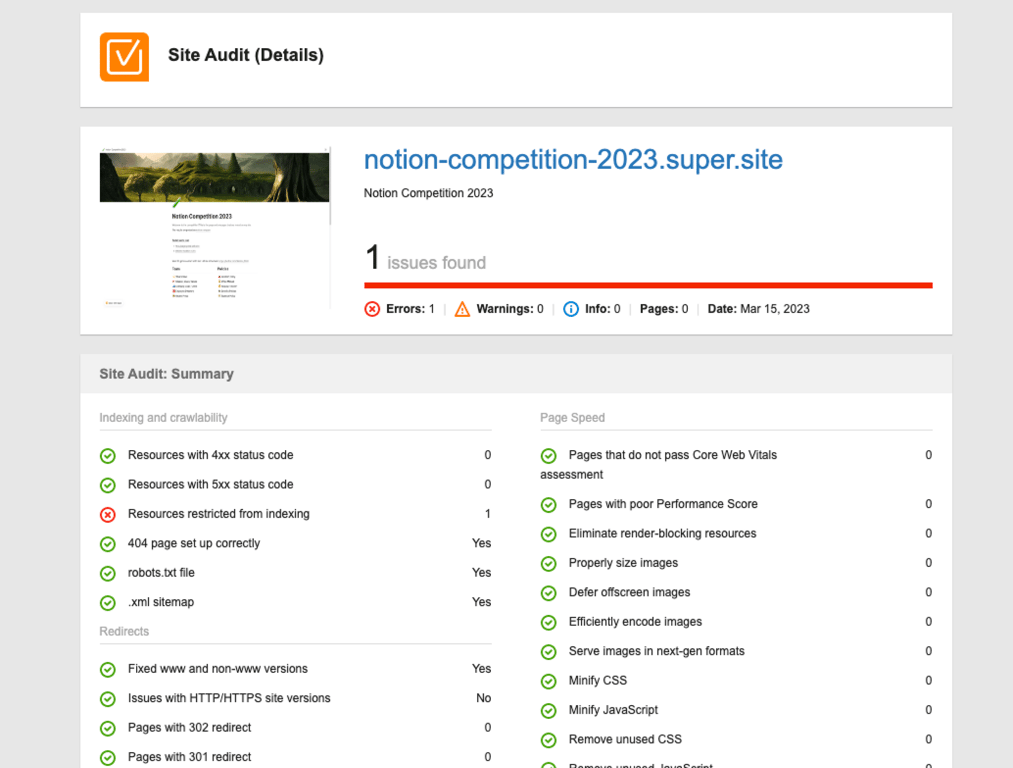 This is expected behavior, given the SEO is only unlocked after paying the monthly fee. All of the other audit features can be ignored due to this.
Onto pagespeed! The giant slayer.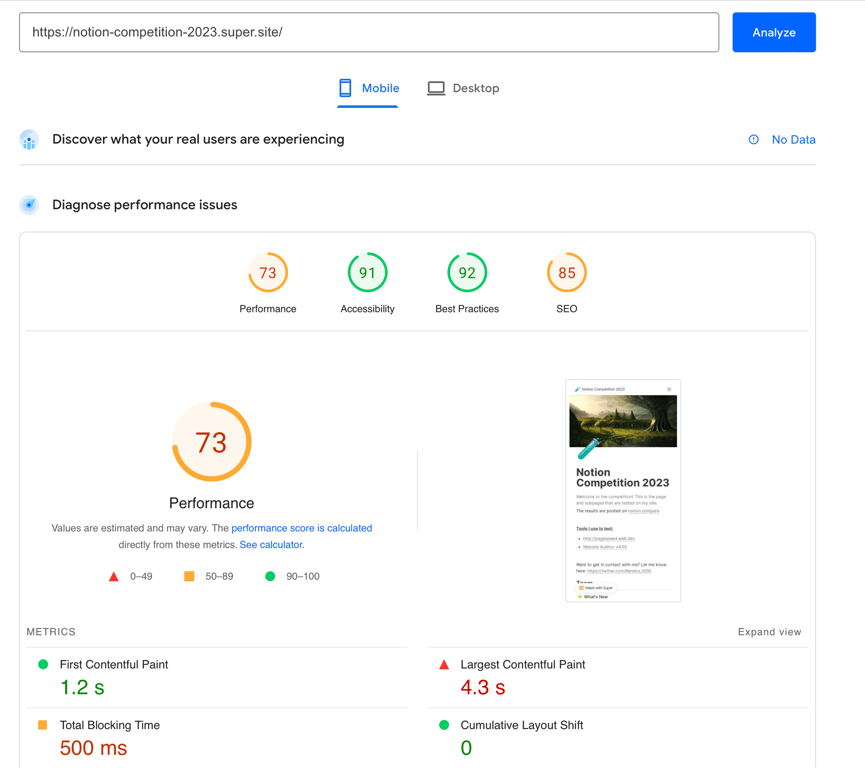 This is really shocking to see, given the price point. NotionLayer is less than half the price, and Bullet is $3 less each month.
I would be really concerned for a more complex page, my test page (
Notion Competition 2023
is fairly standard for a landing/company page with a few links. It only has about 5 images total.
---
This concludes my review. I'm still a bit surprised by the page speeds, but perhaps that's not a concern for some. The sidebar redesign is stunning and fast.
I think this is a great tool for established and long lasting Notion sites. This is probably not the best choice for new creators, new Notion sites, or project pages. ($12/mo stacks up quickly.)
I'm curious about which features stand out from the competitors for the additional price. In the past, for me, the clear value proposition was the theming community. Without access to that, I struggle to personally justify this price. However, my unique use case is lifetime and project sites.
Additionally, after reviewing 5+ other tools, I couldn't identify any stand-out features here. I think
Super.so
is marketed as one of the most stable/long term platforms, but they certainly have some competition on their hands.
I would recommend this for any established team that has a website they need to be stable + long term. I would guess that Super has the longest runway and most established brand in the Notion domain space. 📈
In my eyes, they are the original Notion theming team, and deserve tons of love!
Disclaimer: The information provided on this website is for general informational purposes only and should not be construed as medical advice, legal advice, or professional advice of any kind. The website owner is not a medical professional, and the information provided on this website should not be used as a substitute for medical advice from a licensed healthcare provider.
Affiliate Disclaimer: Some of the links on this website are affiliate links, which means that the website owner may earn a commission if you click on the link and make a purchase. The website owner recommends products or services that he/she believes will be of value to the website users, and any commission earned helps to support the website creator or team.
Copyright Notice: The content on this website, including text, images, graphics, and other materials, may be protected by copyright laws unless otherwise noted. The website user may not reproduce, distribute, or modify any of the content on this website without the prior written consent of any applicable parties.
Fair Use: This website may contain copyrighted material that has not been specifically authorized by the copyright owner. This material is made available for the purposes of criticism, comment, news reporting, teaching, scholarship, or research, which are considered fair use under copyright law. The website owner believes that the use of any such copyrighted material on this website constitutes fair use as defined by the law.
Limitation of Liability: The website owner is not responsible for any actions taken based on the information provided on this website. The website user assumes full responsibility for any consequences resulting from the use of the website. In no event shall the website owner be liable for any damages arising from the use of this website or the information provided herein.
Indemnification: The website user agrees to indemnify and hold the website owner harmless from any and all claims, damages, expenses, and liabilities arising from the use of this website or the information provided herein.